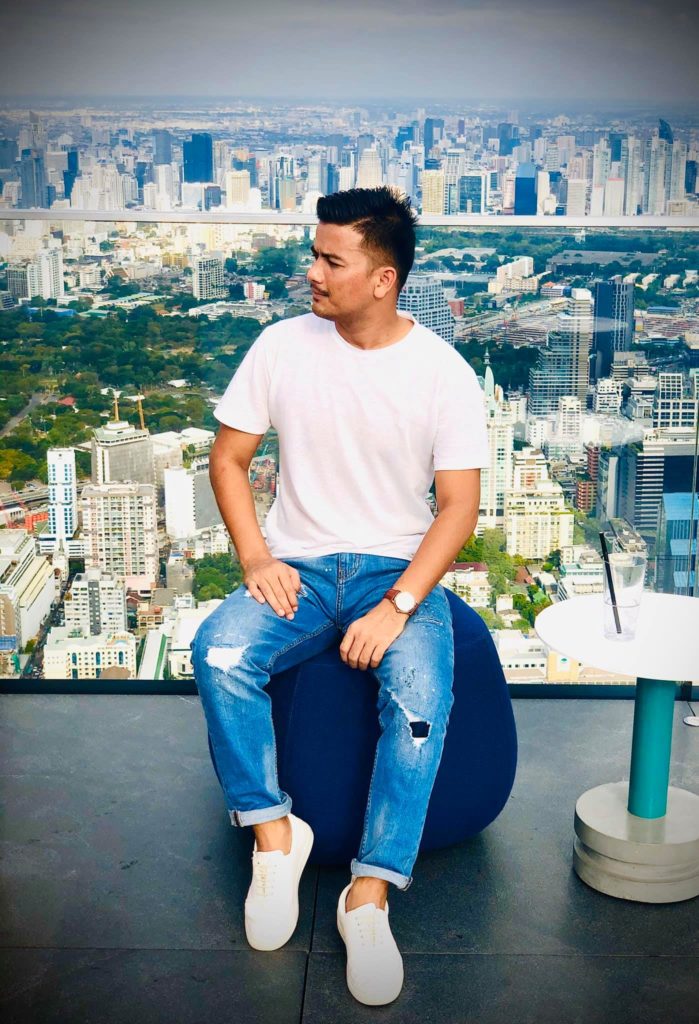 My own personal story began in a small, rural and underdeveloped village in Western Nepal, Asia. Previously been ranked by numerous publications as amongst the poorest countries in the world. A village without any electricity, no public roads or running water. I can remember vividly there whilst we didn't have a lot of money, my parents were both extremely hardworking, they took good care of us, and that's probably where I truly learnt my work ethic from. From watching the, work to provide for us . Luckily however, when I was just four years old, my family and I moved to the city of Chhinchu, Surkhet. '
Even after we moved to Chhinchu, I had to wait 3-4 years before I even had electricity in my own house. I was 8 years old before I even watched television for the first time. We were not Wealthy, We were by no means means financially comfortable, but we had a roof over our heads and a little food on our table.
As a kid, I always knew I wanted more out of life than just working for someone else. Possibly Like you, I felt that I had a burning passion inside, one that longed to better myself everyday. I was creative, ambitious, and most important of all, I was hungry for success.
One day, whilst reading the newspaper, I saw a job opportunity in the city of Kathmandu. My cousin and I then decided to take a leap of faith, and move there. Whilst there, I was introduced to the internet, and the concept of making money online.
At that stage, my passion for learning new things helped me. I began to realise how I could use the internet to make money. I returned home, and my dad took out a loan and got me a laptop. When I first tried to make money online, it was incredibly difficult and I would lack motivation and drive, due to the complexities and challenges I had to overcome.
This carried on for at least another 2-3 years. Failure after failure after failure. My old "friends", used to laugh at me and make fun of my attempts. This crushed me inside, to experience the complete humiliation and embarrassment that my failures had brought to me.
That year, I entered into the darkest hour of my life yet. I was working in front of a laptop screen for 18-20 hours per day, for 7 months. No time for friends, family, girlfriends. I didn't have time to workout or eat healthily.
The worst part was, that during this period, I even had to take medication due to the lack of time I had to receive natural light and proper nutrition, I was in front of my computer for such long hours every day and it really began to take its toll on my health. It was truly the lowest point in my life and career. I knew I had to make a change, I was desperate for some quick-fix solution. And I did find one. My quick-fix, was the burning, intense, internal desire to prove others wrong.
In my eyes, there was never a second option, there was never a plan B. I had totally committed myself to developing skills online that I never even thought about an alternative path.
My inner love to learn new things began to come alive. I consumed vast amounts of books, to allow me to take in the knowledge of the best entrepreneurs. I would watch seminars on marketing and business late at night. And wake up early the next morning to continue the work. Long, hard hours of grafting and hustling really took its toll on me at that point.
The first breakthrough that I had came in winter 2012. I had experimented with a site called "Microworkers". That is where i earned my first dollar online. Unfortunately, I only made ten of them there.
Across 3 months then, I had an average income of $3 a month. Normally, someone might think that these kind of numbers would lead to quitting, or trying something different. But for me it was the opposite.
Once I had created a system that could make me $10… I knew I could use it to make $100. I could then multiply this system to make $1000. Then… it would be possible to turn that into recurring revenue. Then I would be able to support myself financially. Whilst everybody else saw a dim future, I could see the light at the end of the tunnel. This only inspired me to research and learn more. To fill my brain with knowledge that could help me on my journey. After digging into entrepreneurship stories, what was good and what was bad…I stumbled into both Network Marketing & Affiliate Marketing.
After a little bit of investigating, I was lucky enough to connect with some of the most prominent network marketers in the industry. By copying their style, I was able to broaden my network to experts all around the world.
That's when my first true breakthrough came. I was able to begin experimenting with affiliate marketing and network marketing in 2014. After more years of late nights, early mornings and other sacrifices. I had to use my will to pull of more 18+ Hour Days, and stay in, working, whilst my other friends were out partying.
A few years after I first discovered, my discipline and perseverance slowly began to pay off. I began to slowly make more sales, and watch some of my businesses really take-off In terms of revenue.